Setup Wizard
When you first log into TimeGuardian you see your dashboard. To easily setup your account, click the Try our setup wizard button to get started.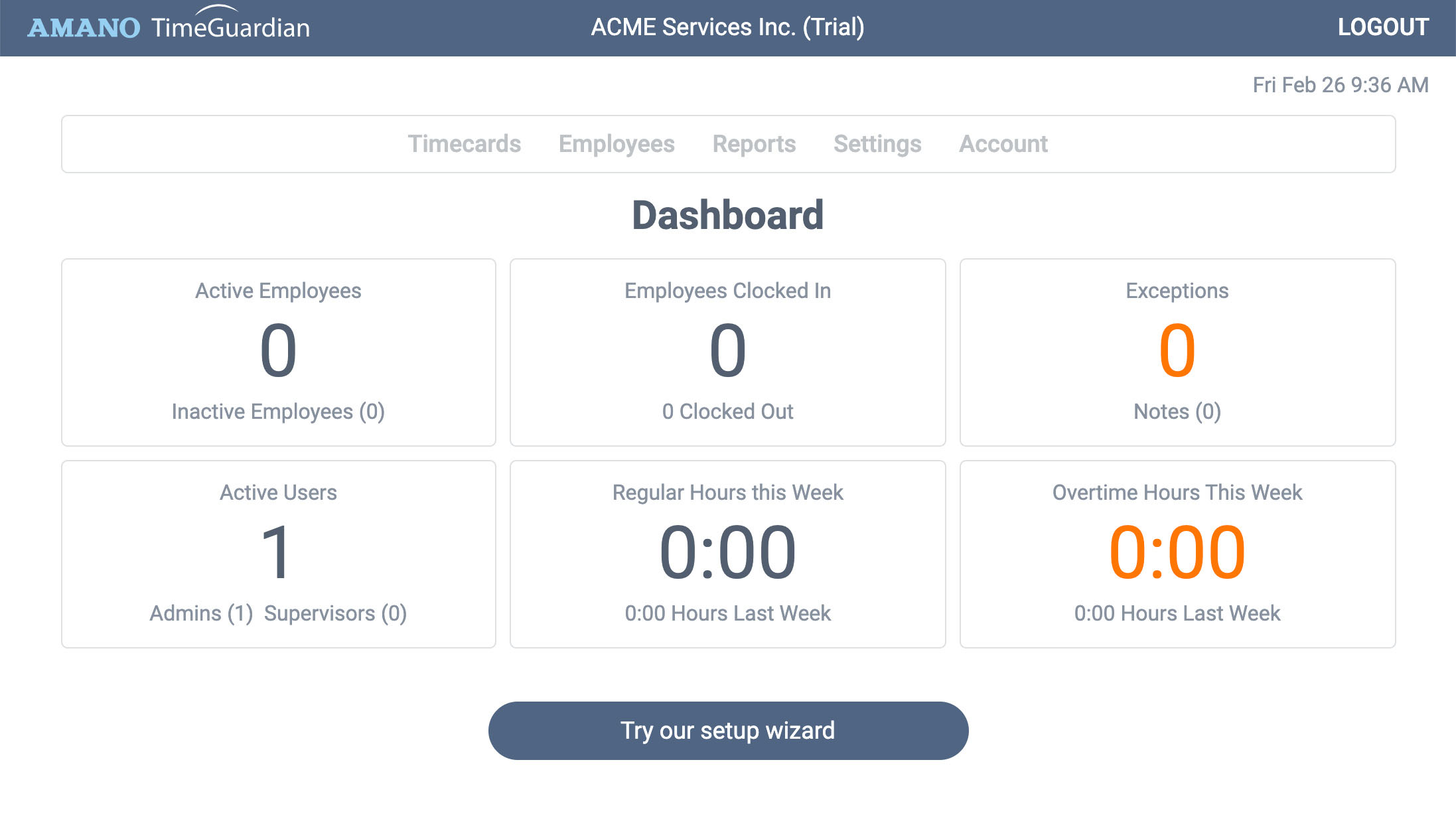 Step 1: Save your workweek
The first step is to choose your workweek start date. This allows our system to calculate weekly overtime based on a starting day of the week.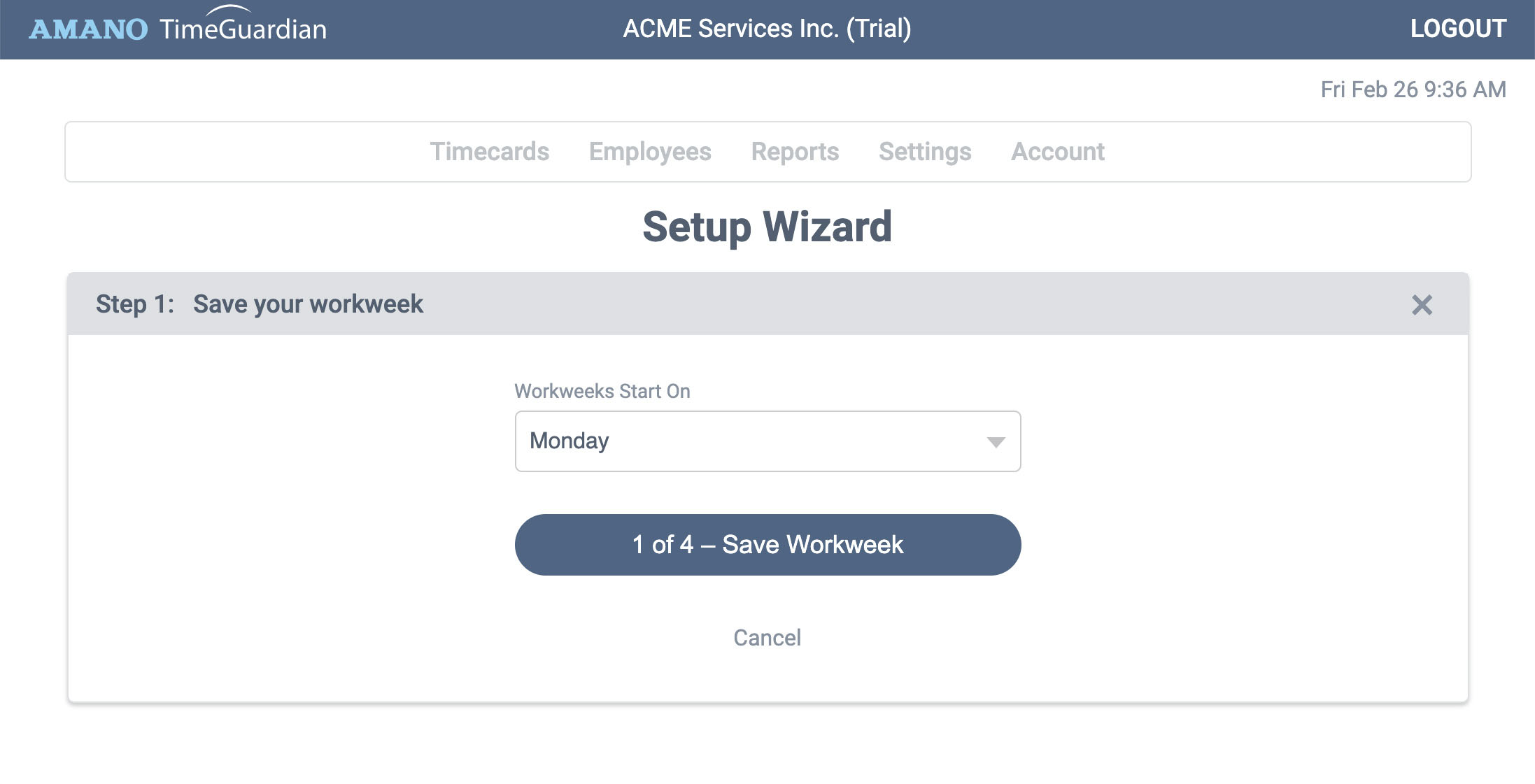 Step 2: Save your pay period
Now choose your pay period. Weekly, Bi-Weekly, Semi-Monthly, or Monthly. This will set the date ranges for timecard and payroll reporting.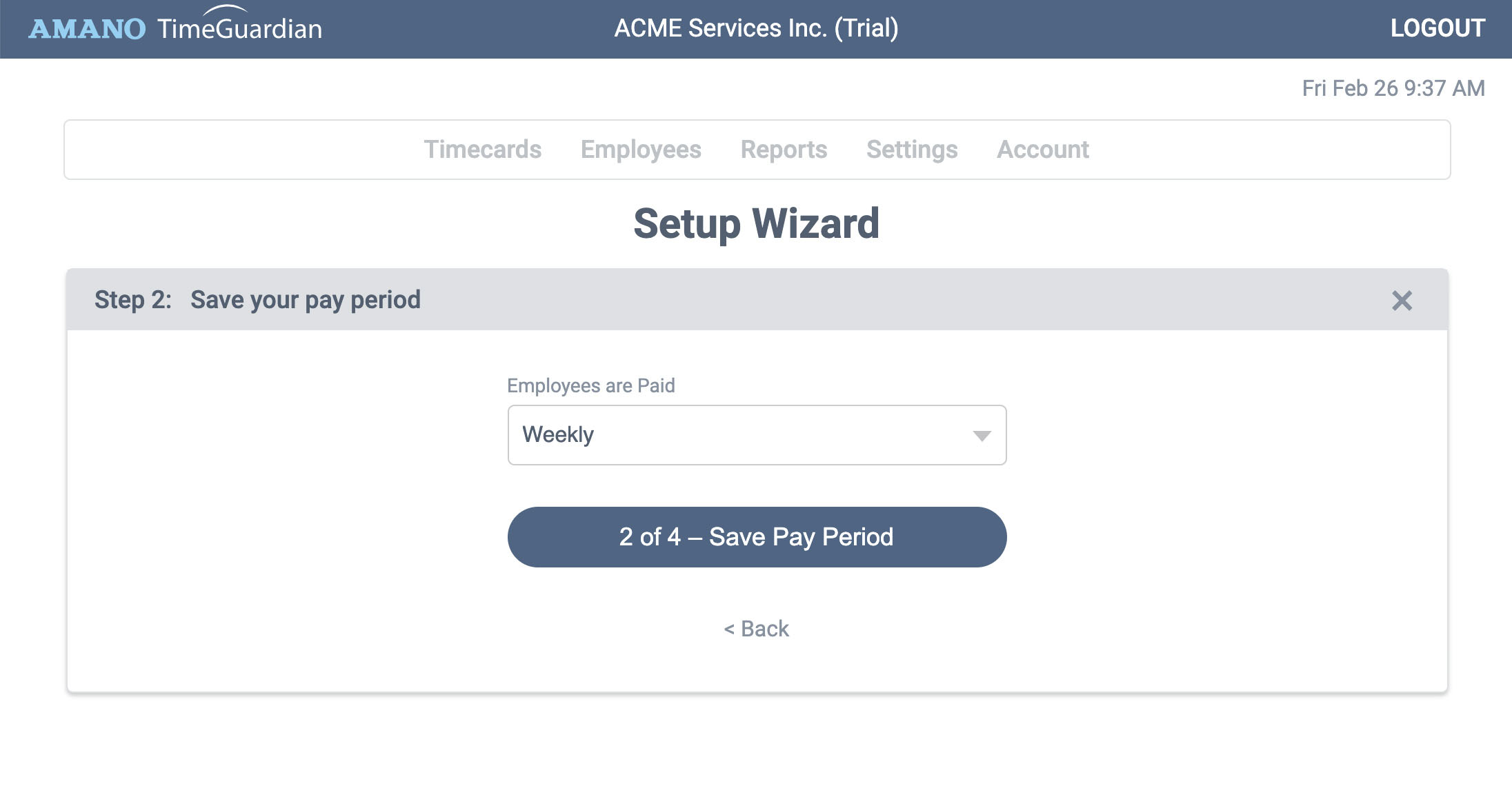 Step 3: Save your overtime rules
Our default settings will be fine for most situations. However choose the settings your company requires.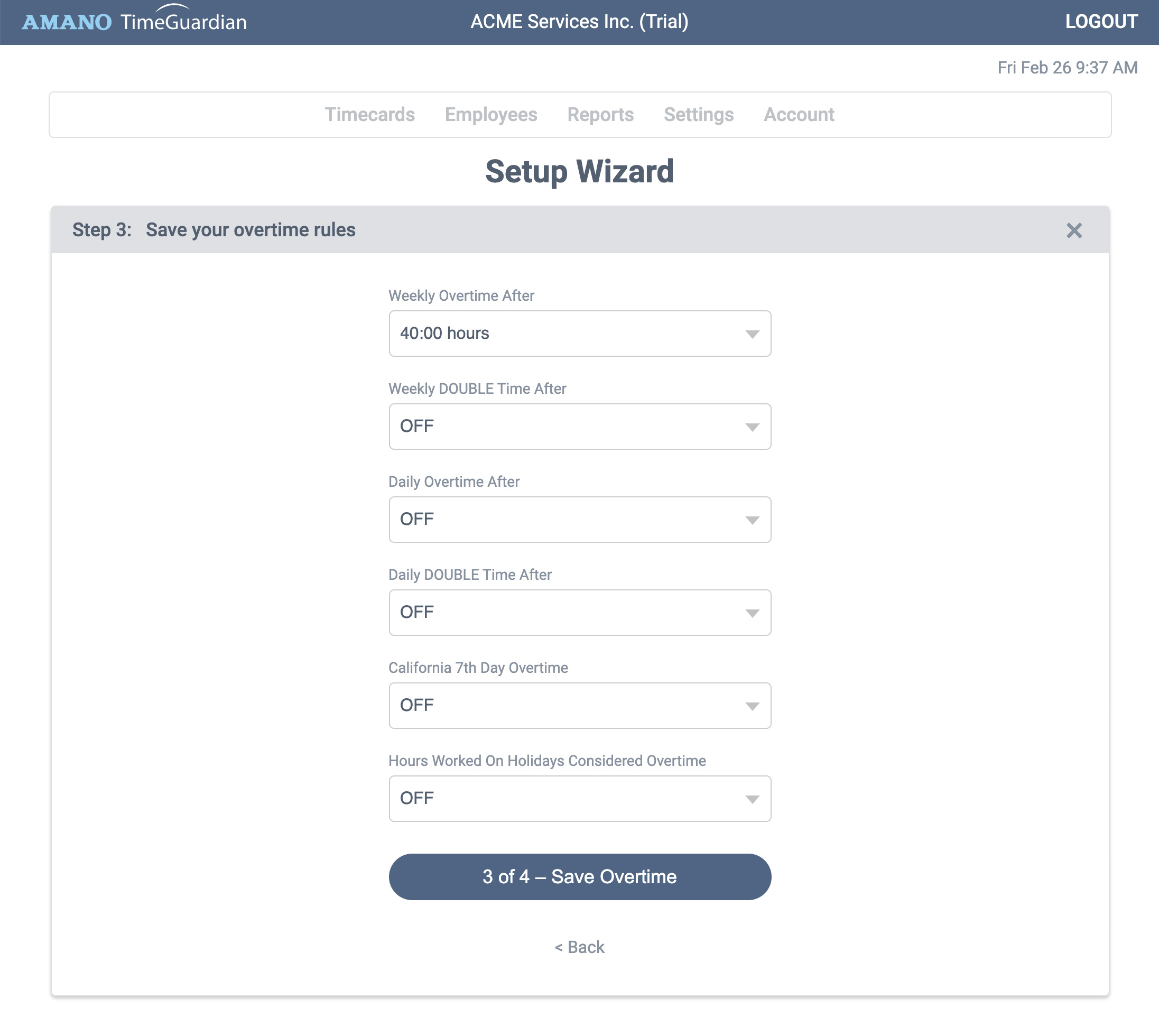 Step 4: Save your rounding rules
Rounding rules help calculate time based on how you pay your employees. For example to the exact minute, nearest quarter hour, etc. Choose what works best for your company.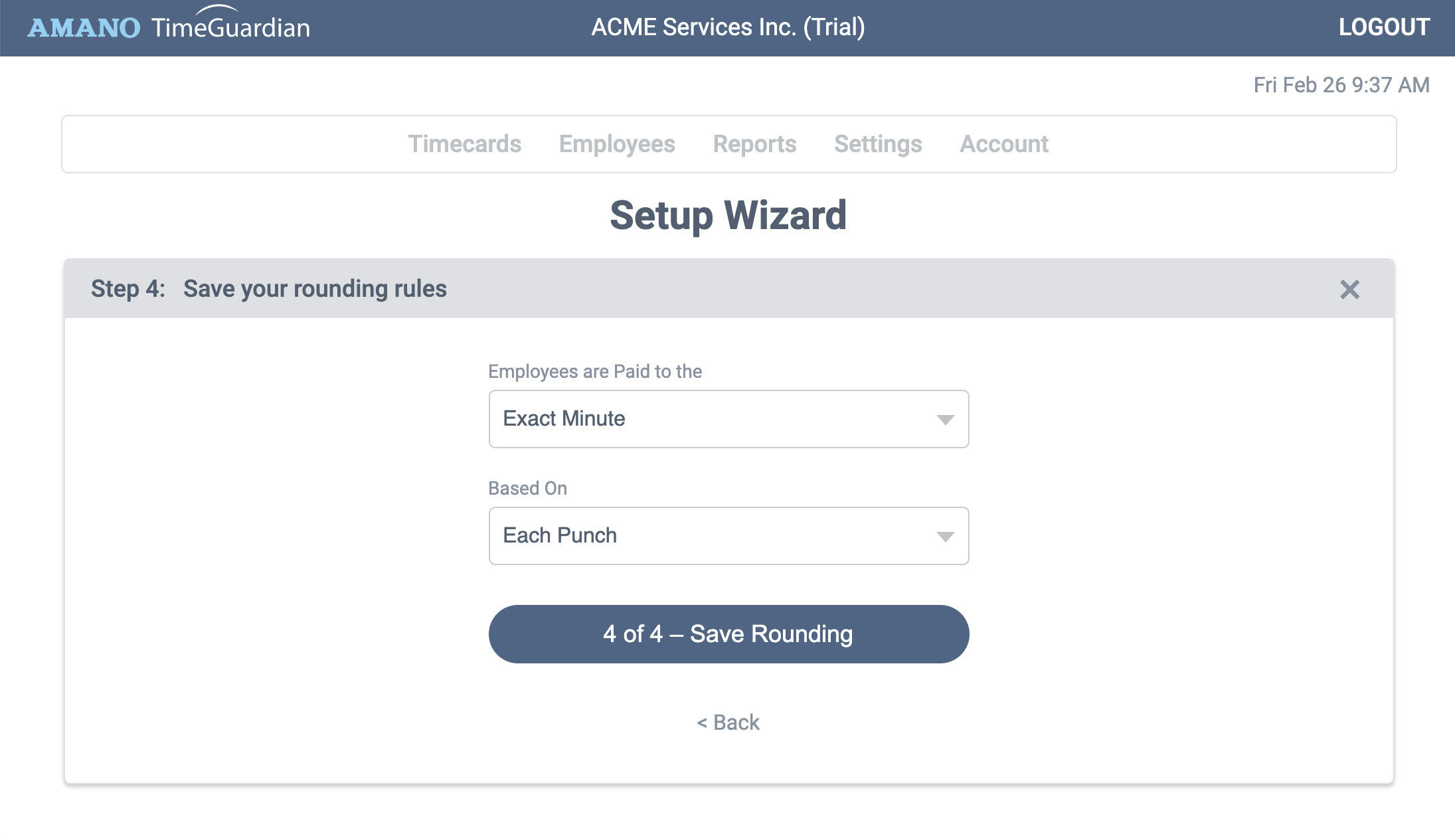 Basic setup complete!
Now start entering your employee names.