Enter PTO Hours
Step 1: Choose date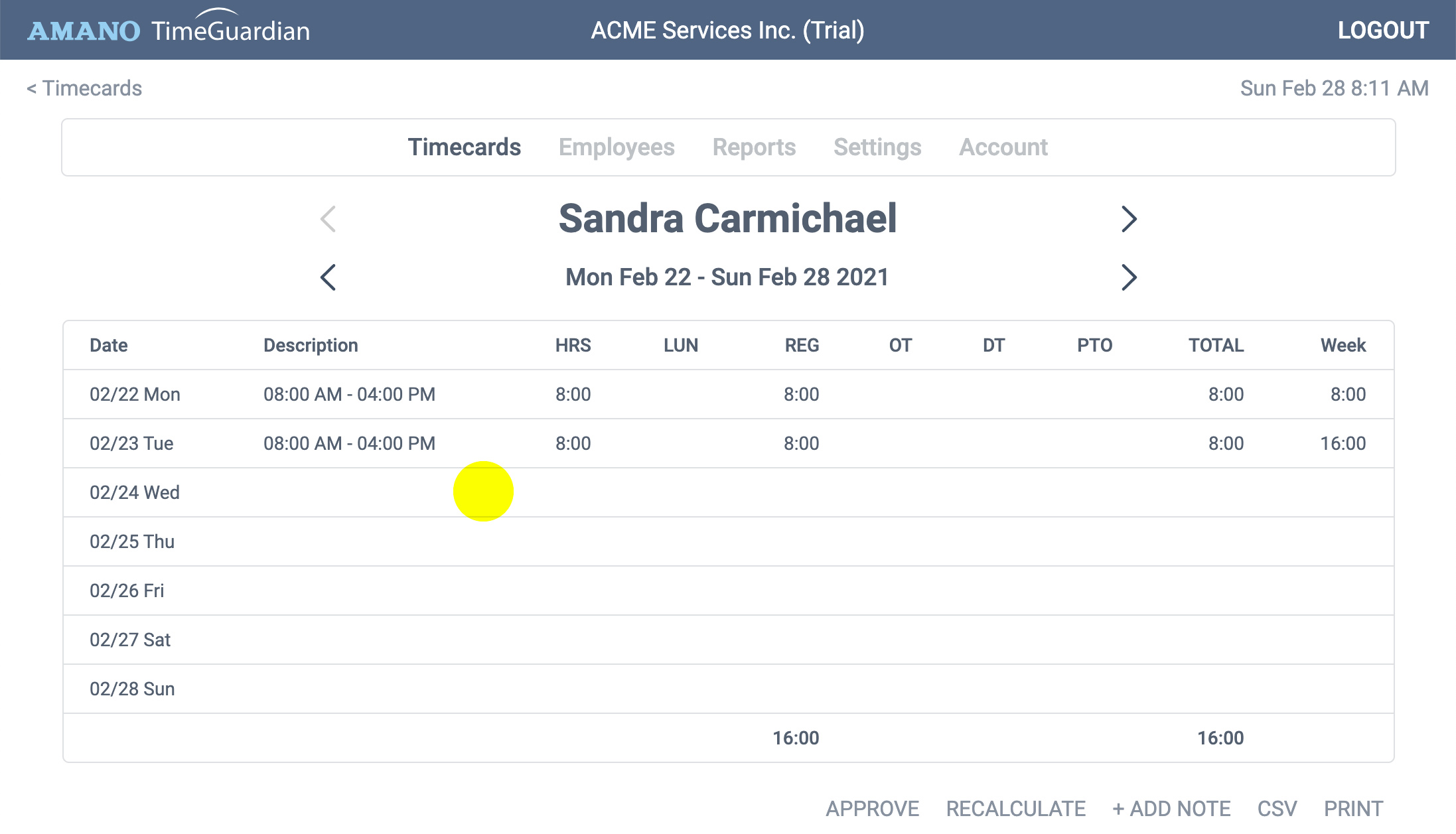 In this example, we'll enter 8 hours of vacation for this employee on Wednesday. Click anywhere on that row for that date.
Step 2: Add hours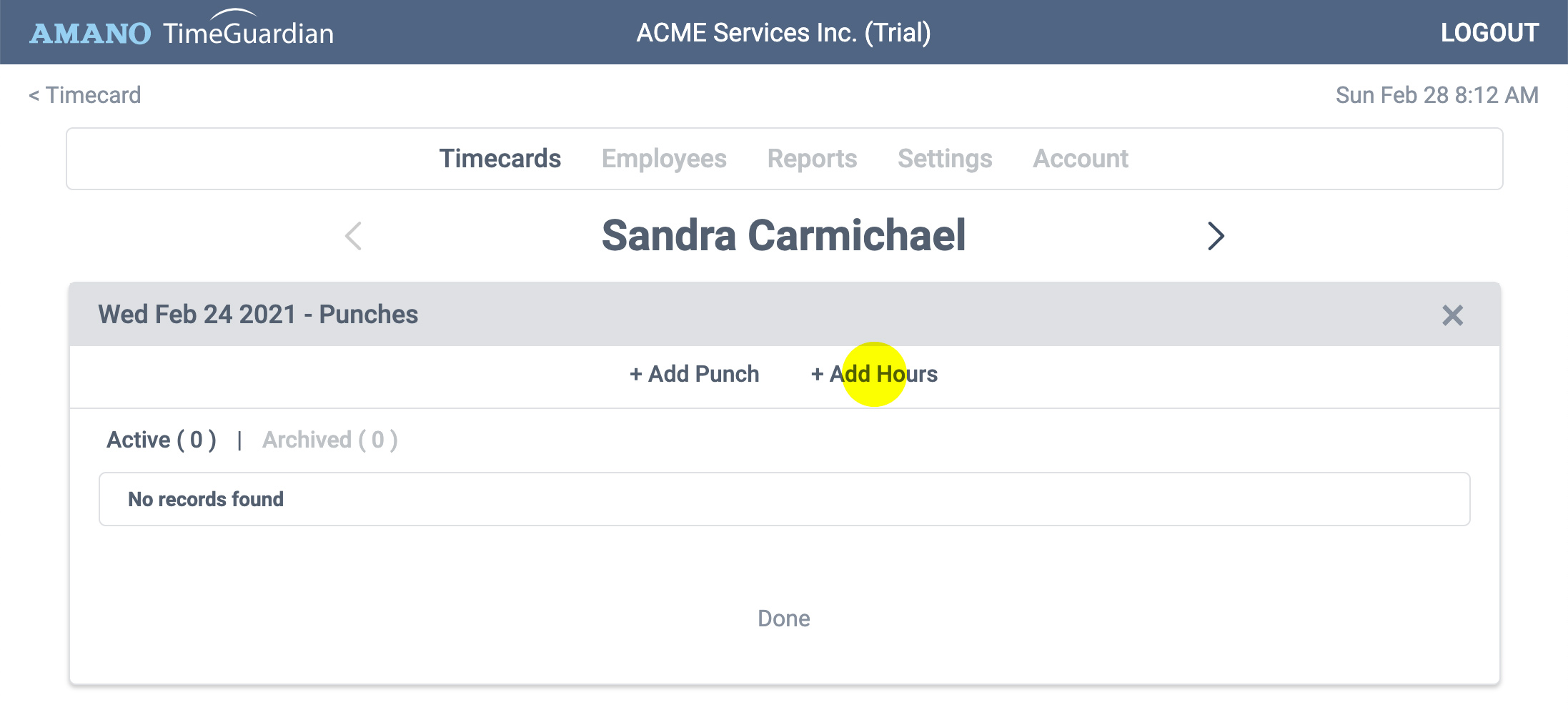 From the punch row list, click the + Add Hours button.
Step 3: Enter hours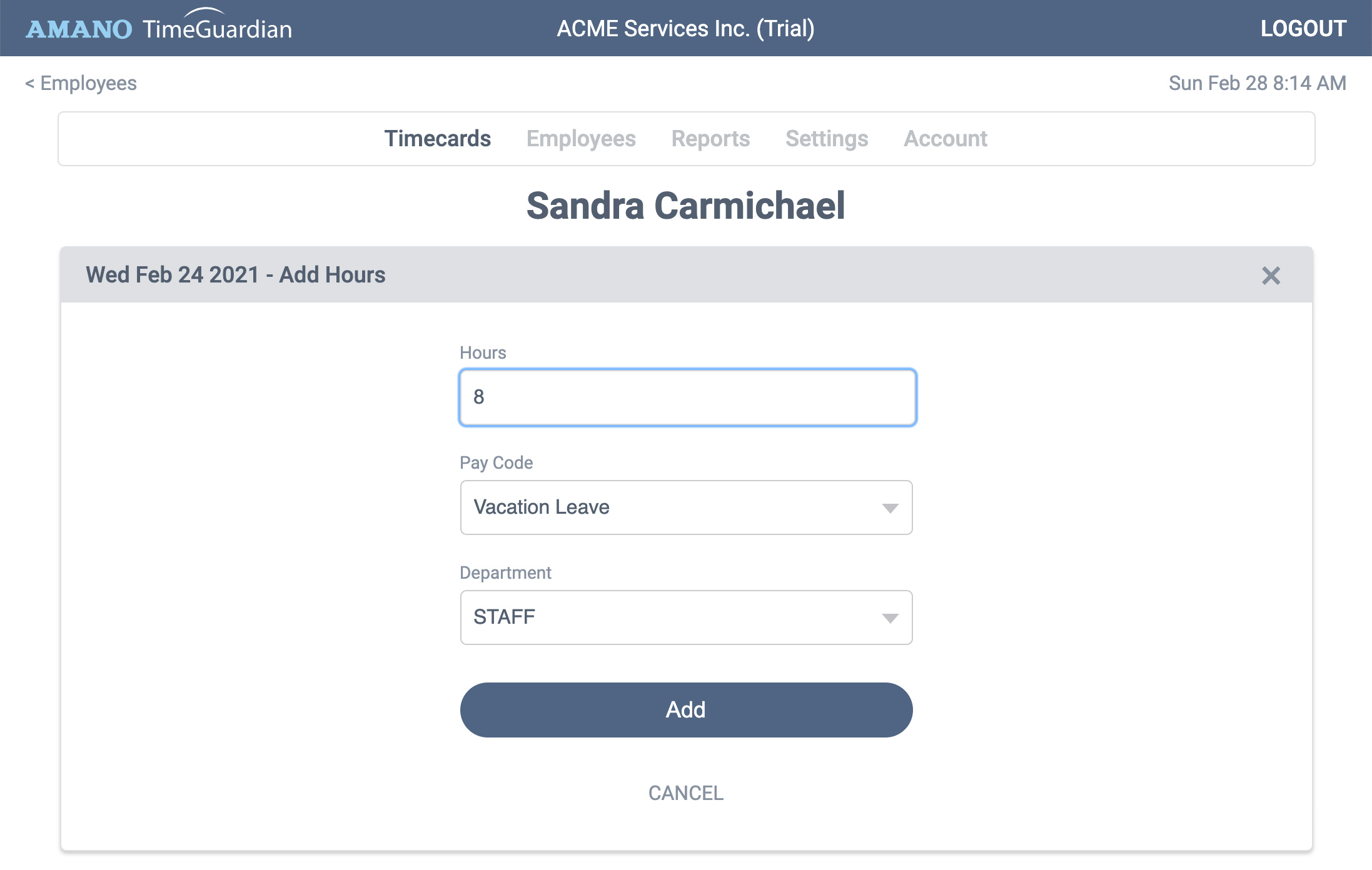 Enter hours as a decimal. For example 8, 8.0, or 8.5. Next, select the Pay Code you want the hours to apply to. When ready, click Add, then Done.
Step 4: Review hours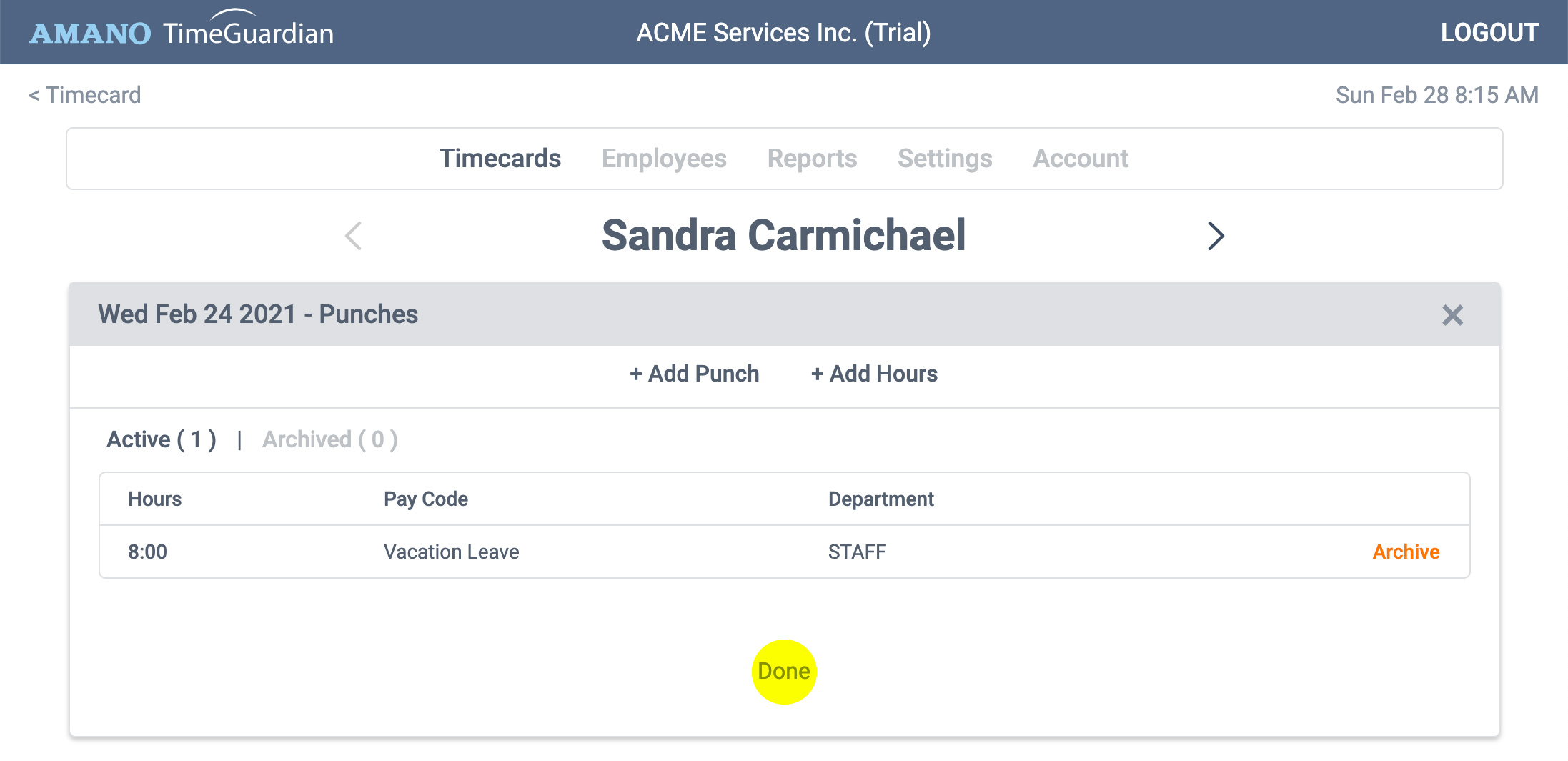 Now back in the punch list, you can see the hours you just entered. When ready, click Done.
Step 5: Review timecard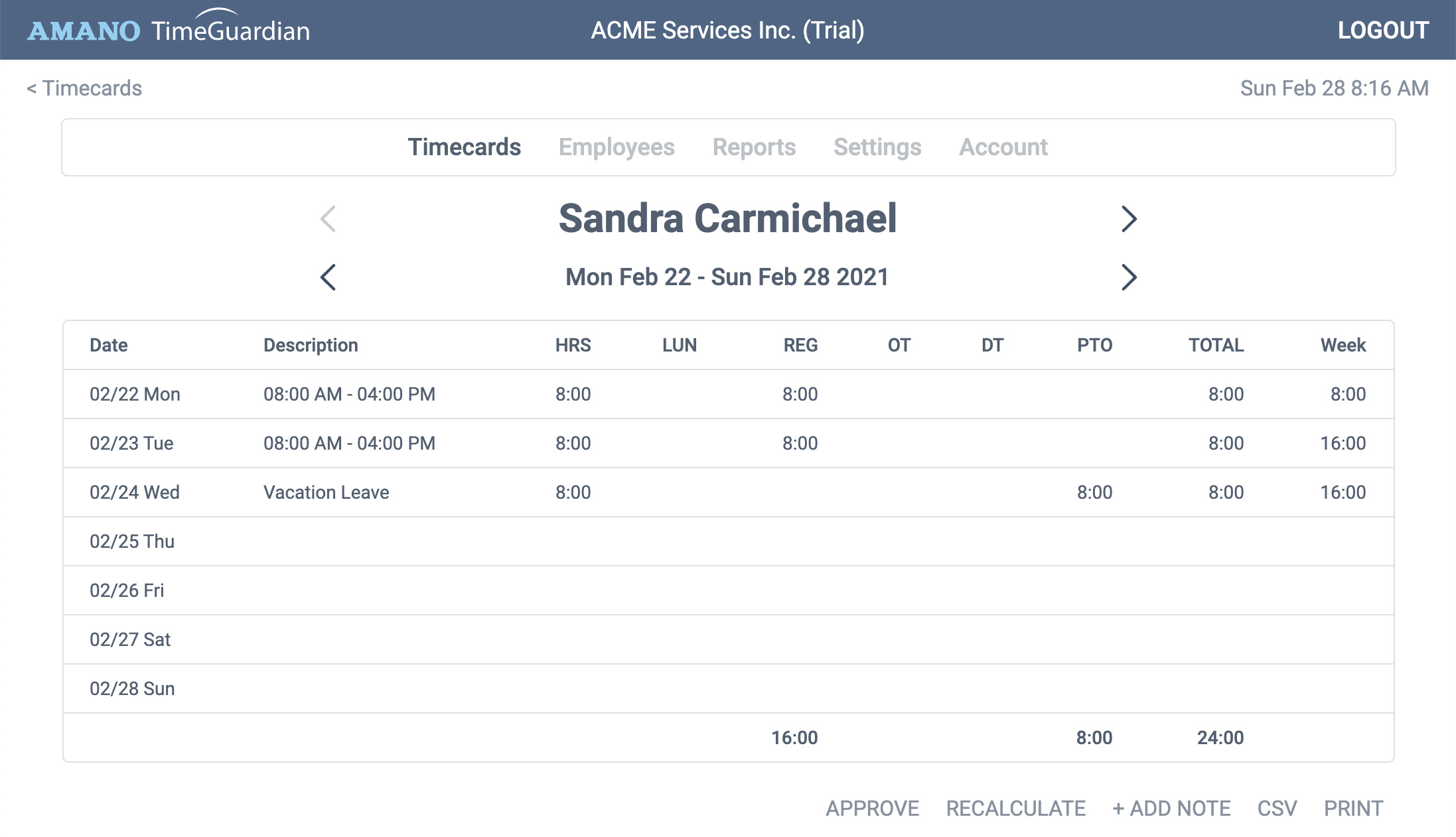 The timecard is now updated. The timecard has recalculated with the hours you entered.