Settings > Company
Company Settings
LOGIN > Settings > Company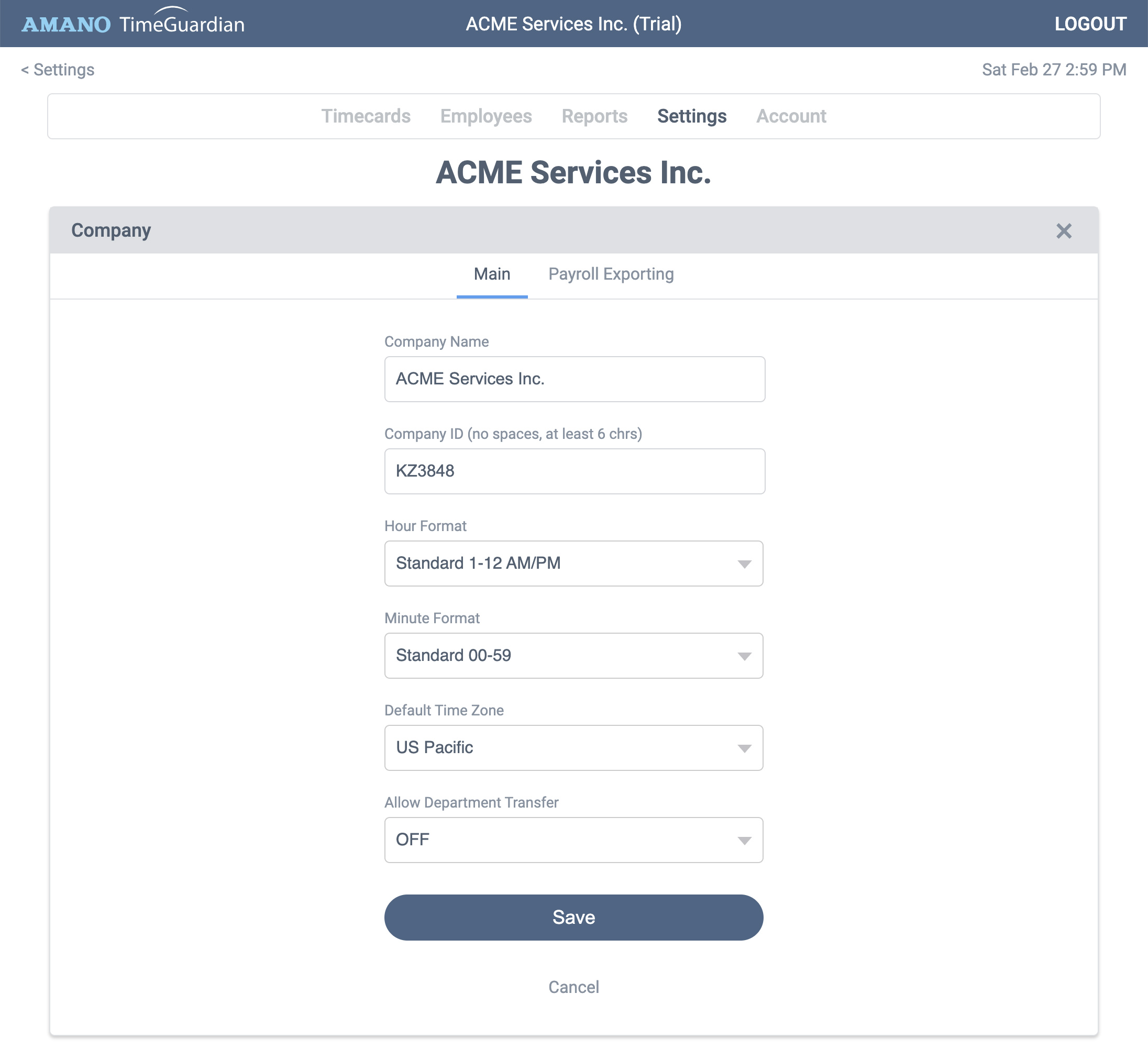 Company Name - The name you entered when you registered your company. You can edit it here.
Company ID - Used by employees to log into web punch. The ID is assigned by TimeGuardian. You can change it if you wish, but we recommend using the one we provide. Must be at least 6 characters, and must be unique to all accounts in TimeGuardian.
Hour Format - Standard am/pm or military hour formats
Minute Format - Standard hours and minutes, or hundreths. If you use hundreths, we recommend using a rounding rule of at least 3 minutes.
Default Time Zone - All new employees entered will assigned this time zone.
Allow Department Transfer - Allows employees to select a department (other than their home department) during web clocking. Department hours worked can be reported.
Payroll Exporting
LOGIN > Settings > Company > Payroll Exporting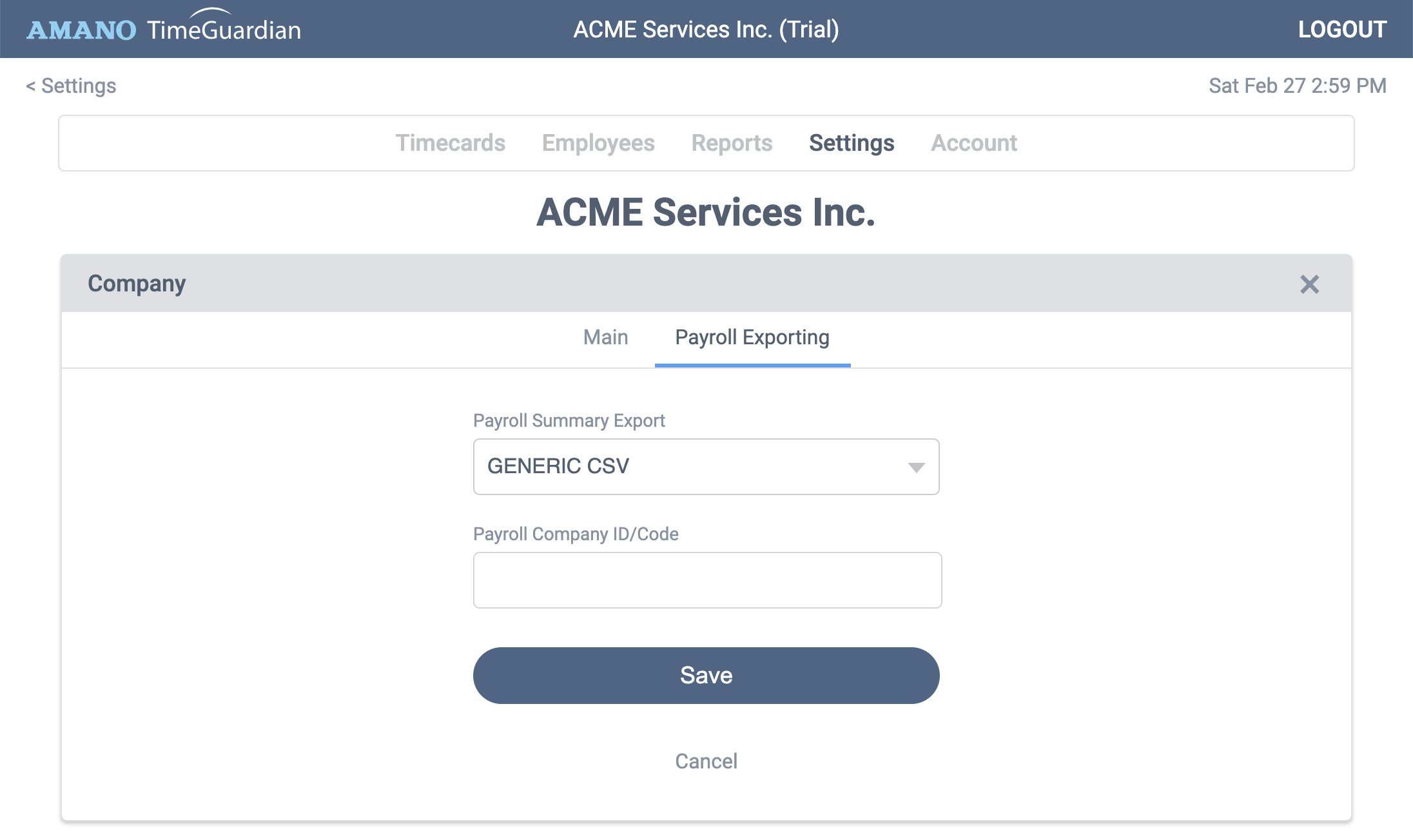 Payroll Summary Export - We have several formats to choose from. If you don't see an export format you need, please let us know, we can probably add it for you.
Payroll Company ID/Code - The number or code your payroll provider gave you. Some exports require it.