Settings > Departments
Department List
LOGIN > Settings > Departments

Departments organize your company into logical groups. Each employee must be assigned to a department. If you choose our department transfer option, you can use departments as cost centers (jobs).
Add a department - Click the + ADD button
Search - Search the list by department name
Edit a department - Click the department row.
Archive a department - Click the Archive link at the right. The default department cannot be archived.
Department Detail
LOGIN > Settings > Departments > select department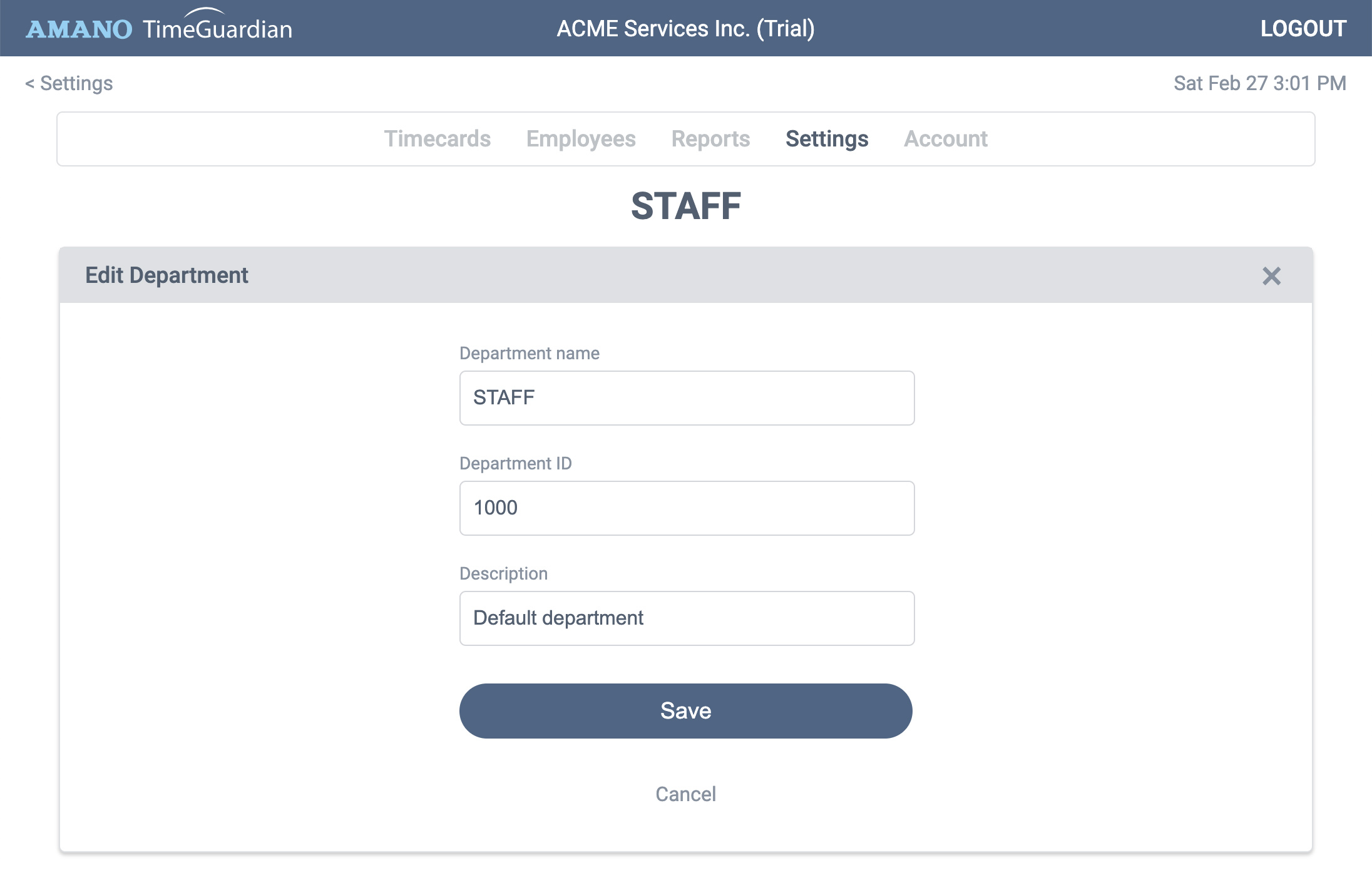 Department Name - Name your department. Up to 30 characters
Department Code - TimeGuardian autmatically assigns a department code. You may change it if needed. Codes must be numbers up to 9 digits.
Description - Add further detail about the department.