Settings > IP Networks
IP Network List
LOGIN > Settings > IP Networks

IP Networks are used to authorized IP addresses. For example, you can limit an employee to web clock only from authorized networks. Enter as many IP networks as you need.
Add an IP Address - Click the + ADD button. Your current IP address will display in the form.
Search - Search the list by IP network location
Edit an IP Network - Click the IP address row.
Archive an IP Network - Click the Archive link at the right.
IP Network Detail
LOGIN > Settings > IP Networks > select IP network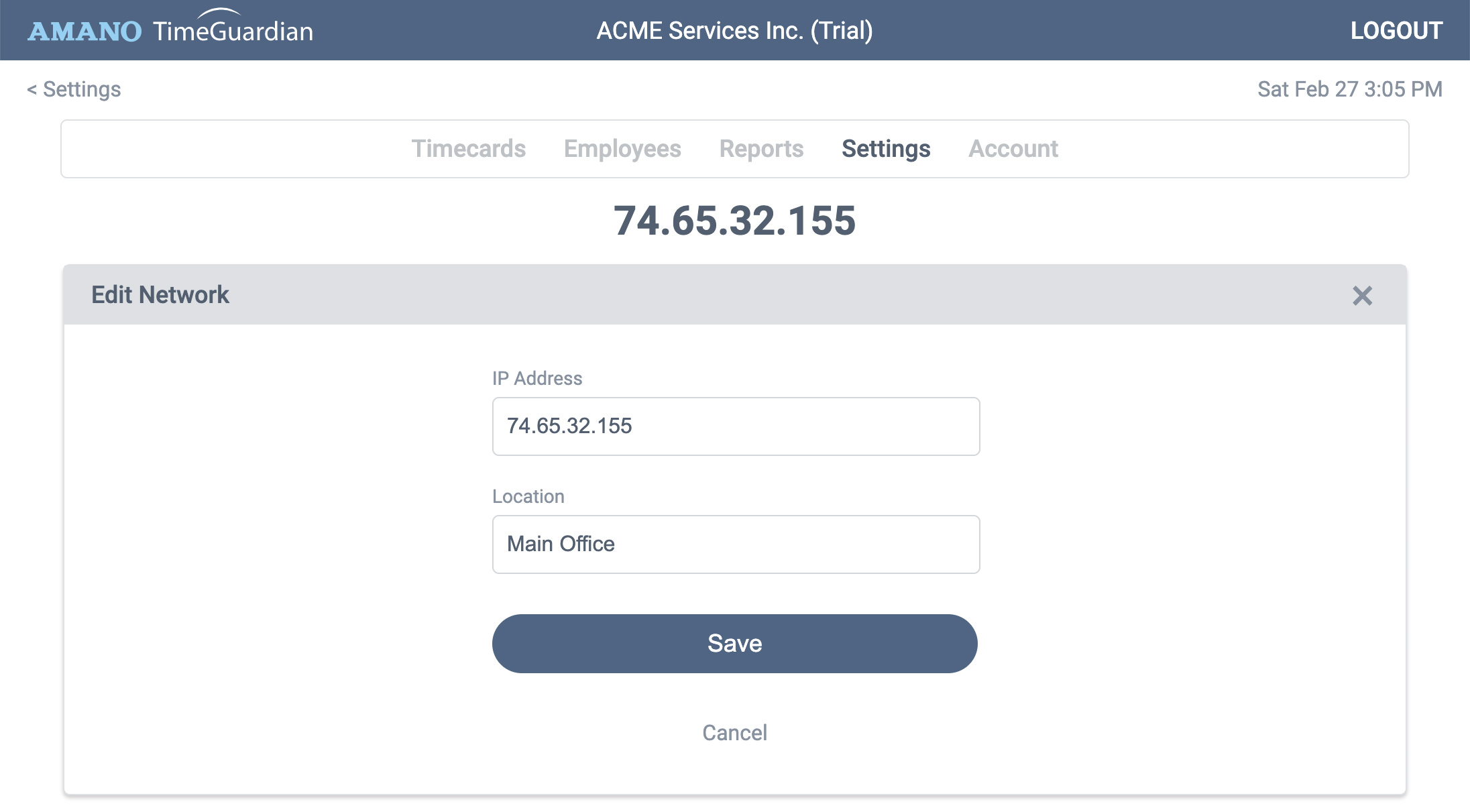 IP Address - The IP address. It can be either IPv4 or IPv6.
Location - Identify your IP network with a name or location.